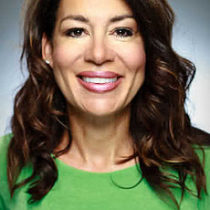 Creating The Perfect Wedding
How many weddings have you attended that seemed the very same as the last one?
I really want you to understand that when creating your wedding, there are absolutely NO rules…none! The "standard" wedding ceremony is just that…standard and not required. The only limits are your own beliefs about what your ceremony has to be or should be. The following 5 tips are some foundational ideas to get you on track to not only creating a unique and beautiful ceremony that you and your guests will love sn cherish, but one that truly represents who you are as a couple.
5 Wedding Tips
1. Make sure you choose an officiant you like, trust and has a successful track record of creating and performing amazing weddings. Do they offer you creative ideas based on listening and getting to know you or do they only send you a template and ask you to "Choose one"
2. The most beautiful weddings have elements of laughter and heartfelt sentiments side by side. There should be light hearted moments of laughter and heartfelt tears side by side. Isn't that how life is?
3. Think about something very personal only to you as a couple. How could you weave this into your ceremony? As an example, could your beloved pet be somehow involved in your ceremony if you both adore your pet? Are you nature, wine, foodies or travel enthusiasts? Think about how one of these elements could be included in your ceremony or if you are not creative, hopefully your officiant is and can offer you some unique ways of doing this.
4. At some point in the ceremony, the bride and groom should share their hearts with each other. Not in a memorized format or list of vows or "promises", but your words should speak to "Why do I love you and why did I choose you?" The two of you looking deeply into each other's eyes and sharing your hearts on your wedding day is something that cannot be duplicated. If you are not a prolific writer, your officiant should be able to help you get this just right.
5. Stay mindful that even the best wedding should not be too long or two short. Somewhere between 20-30 minutes is just about right…
I hope you found these tips insightful and helpful in assisting you to craft YOUR perfect wedding ceremony!